A Baz In The Band
Howdy all!
Long-time, no speak! I hope you are all keeping healthy and happy!
Wow, so much has happened in the world since my last post! Safe to say that every one of us has been affected by the pandemic by now, and The Benedicts are unfortunately just one of countless businesses across the globe that have suffered. From a personal perspective, the bands forced hiatus from performing has in fact allowed me to direct my attention towards other areas of my music career that had perhaps gone somewhat neglected over the years, and as a result, things have been admittedly rather quiet on The Benedicts-front; I do apologize for that! This band has been such a huge part of my working life for nearly 10 years (anniversary party anyone?!), so the opportunity to recalibrate, recharge and refocus, despite being entirely unplanned, has been rather welcome.
The boys and I have of course been in regular contact throughout the pandemic and have long been preparing for the bands return (a couple times, actually, given the number of lockdowns and multiple false starts that we've all had to endure!), and I think it's an understatement to say that we are all looking forward to performing on stage together again! Admittedly, the past 14 months have been a real test of character from an individual perspective, as we each desperately try to maintain our practise routines and to remain motivated and productive, all without having any real indication as to when we'll be able to perform again. I'm sure the guys wouldn't object when I say that we each pursued a career in music primarily due to our passion for performing, so being starved of that has left us feeling somewhat short of purpose. We are of course very aware that such feelings will not be limited to musicians and performers; people in every kind of profession will have been tested in similar ways, I'm sure.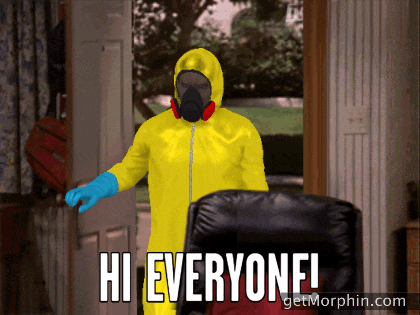 But things are now finally looking a little more positive, as the country cautiously follows the government's roadmap out of lockdown. This is of course excellent news for all, and we are once again starting to receive enquiries as the events industry slowly begins to stir. Should the government's roadmap proceed as planned without any further hiccups, then the band will be permitted to perform again as of 17th May, though under the terms below:
Step 3 - 17th May
The government will allow some larger performances and sporting events in indoor venues with a capacity of 1,000 people or half-full (whichever is a lower number), and in outdoor venues with a capacity of 4,000 people or half-full (whichever is a lower number). In the largest outdoor seated venues, where crowds can be spread out, up to 10,000 people will be able to attend (or a quarter-full, whichever is lower).

Up to 30 people will be able to attend weddings, receptions, and wakes, as well as funerals. This limit will also apply to other types of significant life events including bar mitzvahs and christenings. This limit does not need to include suppliers and staff members.
We fully understand that some folks will prefer to postpone their weddings and events rather than attempt to limit their guest lists to just 30 names. However, for those resilient souls who do choose to proceed during this period, it is important that we clarify that The Benedicts approach every single performance with the exact same level of professionalism, energy, and enthusiasm, and that the quality of the service that we provide never falters. We are 101% prepared, ready, and able to work with the proposed restrictions and fully accept that there may well be limitations on dancing and guest interaction. It is all perfectly workable, and I am fully confident that we can all still have a most excellent time celebrating together! Several of our clients are boldly choosing to proceed with their events during this period, so we do now have a confirmed start date, with rehearsals being scheduled imminently!
Step 4 – 21st June
All restrictions removed.
The last step of the roadmap out of lockdown is scheduled to take place on the 21st June, where all remaining restrictions are expected to be removed (cue cautious yay!?). Admittedly this is best case scenario stuff, and it's understandably difficult to look too far ahead. However, the band will nonetheless continue to prepare for this step, and we are now looking forward with a much greater sense of optimism.
So, before I head off to reacquaint myself with the 200+ songs from our repertoire (!), I just wanted to thank those of you that do read my ramblings, particularly those that have supported and shown an interest in The Benedicts over the years and continue to do so; it means a lot to us and a great deal to me personally. I'd also like to send my best wishes to all the individuals, suppliers and other businesses that have been desperately trying to navigate their way through all of this; I genuinely hope to see as many of you as possible on the other side!
Hopefully see you dudes on the dancefloor (in your bubbles!) very soon!